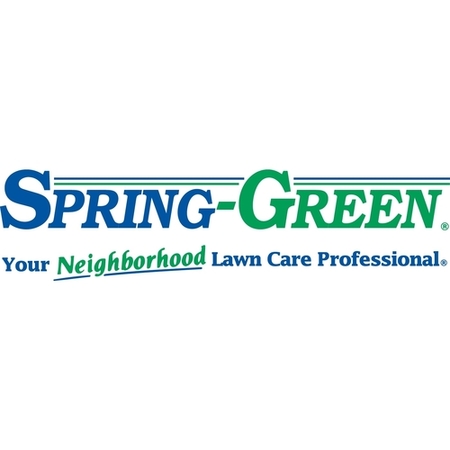 Spring-Green Lawn Care
Other Lawn & Garden Services Friendship
Get Your FREE Personalized Quote Now
Place

Route

Friendship, WI
Landline

(715) 421-1560

E-Mail

Twitter

Facebook

Video

Website

Description
Since 1977, Spring-Green has been beautifying America's neighborhood lawns and landscapes and we are proud to stand behind our work. As your locally owned and operated neighborhood lawn care professionals, we take our commitment to our community seriously. That includes offering you the highest quality service performed in an environmentally responsible manner by trained and licensed technicians.
Spring-Green Lawn Care can be found at Friendship in . The following is offered: Other Lawn & Garden Services - In Friendship there are 1 other Other Lawn & Garden Services. An overview can be found here.
Keywords lawn care, weed control, lawn fertilization, tree care, shrub care, organic fertilizer, lawn disease, aeration, overseeding, core aeration, lawn insect control, mosquito control, grub control, lime treatment.
Opening hours
Hours may vary by season.
Bios
Bruce Mohns

I'm Bruce Mohns, owner of Spring-Green Lawn Care, and I serve my neighbors throughout Wood, Adams, Clark, LaCrosse, Jackson, Monroe and Juneau counties with yard care services including organic-based lawn fertilization, weed control, core aeration, insect control, and tree and shrub care. My team of lawn care professionals and I go above and beyond to ensure our lawn treatments meet or exceed our customers' expectations. Our commitment to quality means residents of our central Wisconsin communities all receive the same high quality lawn care services. As members of the community, we understand the importance of service. Beyond providing excellent customer service to our lawn care clients, we work to improve our communities through involvement with the Adams Chamber of Commerce, Wisconsin Rapids High School, the Boys and Girls Clubs, Adams County Humane Society and Habitat for Humanity.
Products And Services
Aeration & Overseeding

This is the ultimate one-two punch in lawn care. First we core aerate your lawn, which allows more air, water and nutrients to penetrate to the root zone. This also creates the right environment for new seed growth. By doing so we create a thicker, greener lawn in which you can take pride.

Video: Aeration & Overseeding

Core Aeration

Of all the things you can do for your lawn, core aeration is one of the most important. It will reduce thatch buildup, relieve soil compaction and allow for better root growth. Core aeration removes soil cores, ensuring that the food, air and water your grass needs can penetrate down to the roots. The result? A beautiful, healthy, vibrant lawn.

Video: Core Aeration

Flea and Tick Control

Protect your family and your pets from fleas and ticks. In addition to causing pain and general discomfort, ticks can carry serious diseases, like Lyme disease. Our flea and tick control service reduces the number of parasites in your yard, so you can do what you do best, spend time outdoors, worry-free.

Video: Flea and Tick Control

Grassy Weed Control

We control dandelions and clover as part of your basic package, but grassy weeds like Nutsedge and Annual Bluegrass need different product applications. Let Spring-Green give you the lawn you've always wanted, one that's uniform and free from unsightly grassy weeds.

Video: Grassy Weed Control

Grub Control

You may think your brown lawn needs water, but it could be crawling with grubs. Take back your yard from grubs, one of the worst offenders when it comes to lawn damage. Our preventive grub control service eliminates these destructive beetle larvae, which love to eat your grass roots.

Video: Grub Control

Irrigation System Maintenance

Maximize the life of your sprinkler system with hassle-free maintenance, from start-up to winterization. We'll make sure your irrigation system is working as efficiently as possible, saving you from costly repairs and ensuring your lawn receives exactly the right amount of water for proper growth.

Lawn Damaging Disease Control

Treat your lawn for the insects that are damaging your grass and preventing a healthy lawn. Our Lawn Insect Control service eliminates the pesky pests that are above the ground and below it, so your grass can be full and healthy. Stop insects from snacking on, and ruining, your lawn.

Lawn Fertilization and Weed Control

Edge out weeds and watch your lawn become that deep lush green you've been wanting.

Lime Treatments

Lime applications adjust the acidity of the soil, ensuring optimal growing conditions for your grass. Our high-quality limestone materials mean less competition from weeds, enabling your grass to grow healthy and strong.

Video: Lime Treatments

Mosquito Program

Get outside again with our mosquito protection services, which create a barrier around your home and yard. Our products treat the vegetation around your house, without harming your plants, so when mosquitoes land on the treated area, they die. See how good it feels to stop swatting.

Video: Mosquito Program

Multi Step Tree Program

Organic-Based Fertilizer

Our organic-based fertilizer lawn care option is just that, � an option that you can add to our Preferred and Preferred Plus lawn care programs. The difference is we use an organic-based fertilizer that introduces organic materials to your soil.

Ornamental Bed Weed Control

Sick of weeding by hand or not getting results from weed control products? Make your ornamental beds vibrant and weed-free, and the envy of the neighborhood, with our specialty applications. You've invested in your landscaping, and it's time to stop weeds from undoing all your work.

Perimeter Pest Control

Get season-long protection from ants, spiders, earwigs and other critters moving into your home. We create a barrier around the exterior of your house that kills unwanted guests trying to get in through the foundation, crawl space, or basement windows. We're committed to maintaining the health of not just your yard, but your whole home.

Video: Perimeter Pest Control

Root Feeding

Make sure your trees and shrubs get the nutritional support they need through our deep root fertilization and feeding services. We use specialized equipment to supply custom fertilizer blends to the root zone of the plant. Shrub and tree fertilization is important in the development of health and beauty in your landscape.

Video: Root Feeding

Specialty Injections

Specialty disease-fighting and fertilizing tree trunk injections may be an appropriate addition to a tree maintenance program if the landscape contains trees taller than 2 ft or trees that are located where conventional spraying or feeding is not feasible. Tree trunk injections can allow your Spring-Green team to provide nutrients essential to your tree care, or to fight certain types of leaf disease or insects.

Video: Specialty Injections

Sub-surface Damaging Insects

With this service, we can help save your lawn from the insects feeding below the ground, such as mole crickets, crane fly larvae and Bill Bug grubs. Even with proper watering, fertilizing, and aerating, your lawn might be fighting a losing battle with insects you can't even see. Take back your yard with subsurface damaging insect control.

Video: Sub-surface Damaging Insects

Surface Feeding Insect Control

Protect your grass plants from surface-feeding insects like chinch bugs, army worms, sod webworms, and other pests determined to sabotage your hard work. Minimize lawn damage and enjoy a thicker, healthier lawn by controlling the insects that love nothing more than to eat your grass or suck the vital plant juice from your grass blades.

Total Lawn Insect Control

If you want total peace of mind, look no further than Total Lawn Insect Control. Backed by our Spring-Green guarantee, our service takes care of lawn-damaging insects above and below the ground, before they damage your lawn. Get rid of insects, and get your peace of mind, today.

Video: Total Lawn Insect Control
Categories
Other Lawn & Garden Services
(715)421-1560 (715)-421-1560 +17154211560 (800)676-5296 (800)-676-5296 +18006765296